Welcome to Cobb Bonaire
The Cobb table barbecue is more than a BBQ! It is versatile, safe, fast and can be used anywhere.
| | |
| --- | --- |
| Versatile: | You can grill, bake, roast, wok and smoke with it. And with the great Cobb accessories, the possibilities are endless. |
| Safe: | The unique design ensures that the Cobb does not get hot on the outside. This allows you to place it anywhere and even move it during use. |
| Quickly: | The Cobb bbq is hot and ready for use within 3 minutes thanks to the great Cobble Stone briquette that already contains lighting liquid, which is very handy! |
| Can be used everywhere: | It goes to the beach, on the porch, the balcony, on the boat. You can now cook deliciously and easily wherever you want. |
Via this order form you can easily and quickly order all your Cobb barbecue products. If you want to know more or if you have any questions, please contact bonaire@deli-nova.com
Cobb Pro
The cover of the Cobb Pro table BBQ is made of metal with a powder coating. That gives it a tough look. The Cobb Pro BBQ comes standard with a base plate and a handle.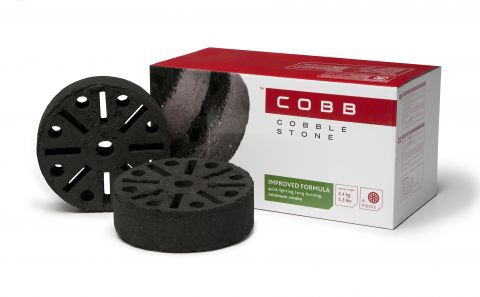 Cobb Cobble Stone
The Cobble Stone is specially designed for the Cobb. The briquette is made of natural materials and after about 3 minutes at the right temperature and ready for use. One Cobble Stone burns for 2-3 hours.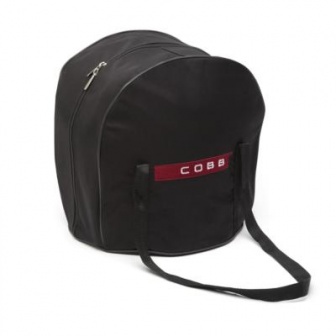 Cobb bag
Handy for your bbq and your accessories, all in one bag ideal for on the go and for storage.
Cobb & DeliNova
DeliNova is the official retailer of Cobb barbecue on Bonaire. You can contact us for your Cobb needs.

Free Delivery
Delivery is completely free! When you order a Cobb barbecue online, you can choose to have it delivered to your home free of charge.

Pick Up
You can also choose to pick up your order yourself. You pay online and can then pick up your order on Monday or Thursday at DeliNova at Kaya Carlos. A. Nicholas # 3.
Ordering times:
Order before 9:00 on Tuesday = we deliver your order on Thursday at the end of the afternoon
Order before 9 a.m. on Saturday = we deliver your order at the end of Monday

Questions?
For questions you can always call (not for orders, please digitally)
We can be reached by phone:
T: (+599) 777 7835
E: bonaire@deli-nova.com
Monday to Friday: 8:00 am - 5:00 pm (non-stop)

DeliNova payments are pin / swipe only.